Exhibition Direct | Tidesolar made a perfect appearance at The Smarter E South America
Release Date: 2023-09-04 Visit: 41 Source: Tidesolar Technology Co., LTD.
Solar energy has become a true environmental hero, bringing a host of important benefits to our dear planet. By capturing the sun's radiant light and converting it into clean, renewable electricity, solar energy significantly reduces our dependence on polluting fossil fuels. This results in a reduction in greenhouse gas emissions, directly contributing to the fight against climate change.
By embracing solar energy, we pave the way for a virtuous cycle of sustainable development. Investment in the sector drives technological innovation, creates green jobs and strengthens local economies. Additionally, lower energy bills for consumers promote a more equitable distribution of resources.
Ultimately, solar energy is more than just a source of electricity, it is a symbol of hope and promise for a future in which human progress and the environment coexist in harmony. Every solar panel installed is a step towards a cleaner, healthier and more sustainable world for current and future generations.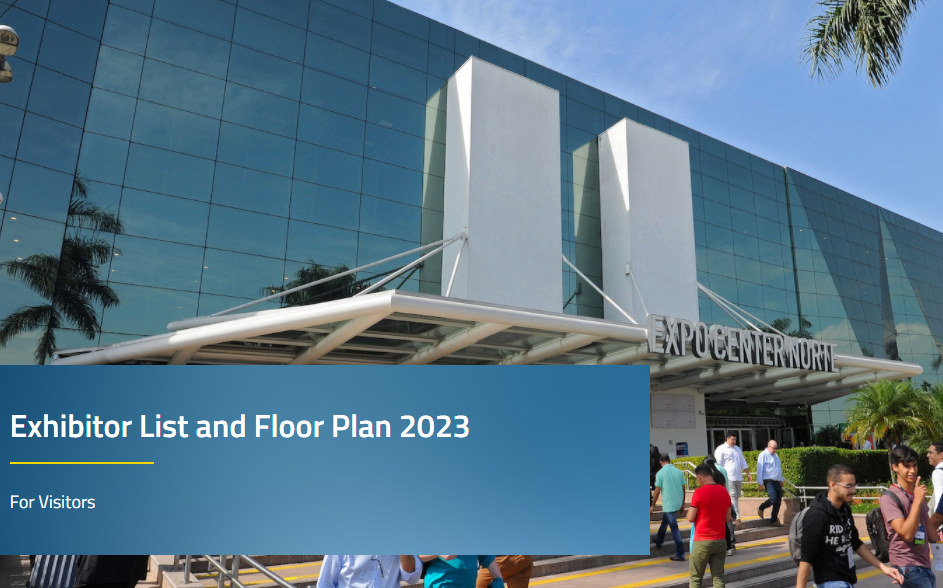 At The smarter E South America, Latin America's largest energy event, you will discover the opportunities for this market this year and in the coming years. ees South America, part of The smarter, is the reference exhibition for batteries and energy storage systems.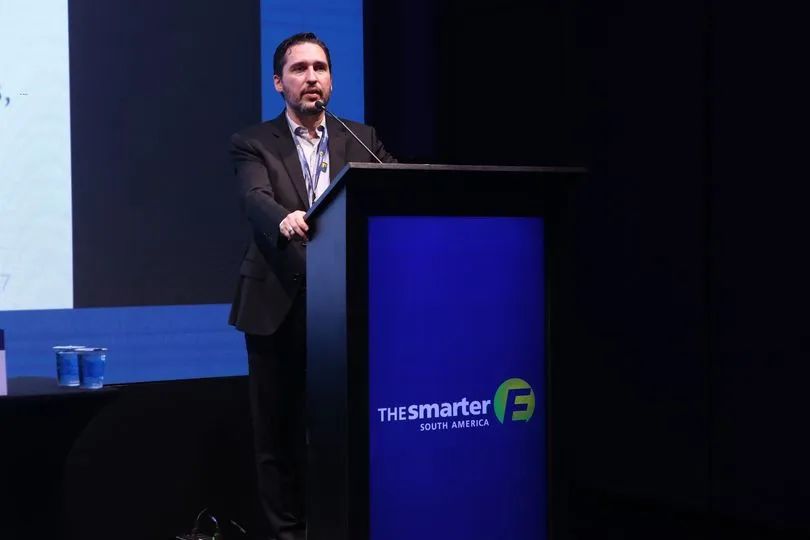 The free electricity market or free contract environment (ACL) is equivalent to nearly 40% of the country's electricity demand. According to data from CCEE (Chamber of Electricity and Energy Exchanges), in the first quarter of 2023, new consumer units increased by 40%. This means 1,400 new consumption points, enabling ACL to reach 32,000 consumers who can freely negotiate the purchase of energy from any supplier, trader or generator. There are big expectations for the industry next year because from 2024 all high-voltage consumers will be able to join the free energy market. The authorization was obtained through a decree issued by the Ministry of Mines and Energy last year. Ricardo Barros, board member of Associaco Brasileira de Energia SolarFotovoltaica, said Absolar, Latin America's largest energy event, is conducive to free energy markets. . "We have been working with the government, as well as with legislators and regulators, to promote this model," he said. Commenting on the tax reform being debated in Congress, Barros commented that the goal is to include photovoltaic solar in the necessity standard. "We will also work to maintain solar power in Reidi (Special Incentive System for Infrastructure Development). Tax credits are automatically reinstated in Reidi and we believe that this approach will work very well for our industry, given characteristics such as investment requirements," he said.
Legal entities with approved implementation of infrastructure works projects such as transportation, ports, energy, basic sanitation and irrigation are the beneficiaries of this system. Distributed small-scale generation projects are considered Reidi-eligible generation infrastructure projects and are considered a priority for the issuance of incentive bonds.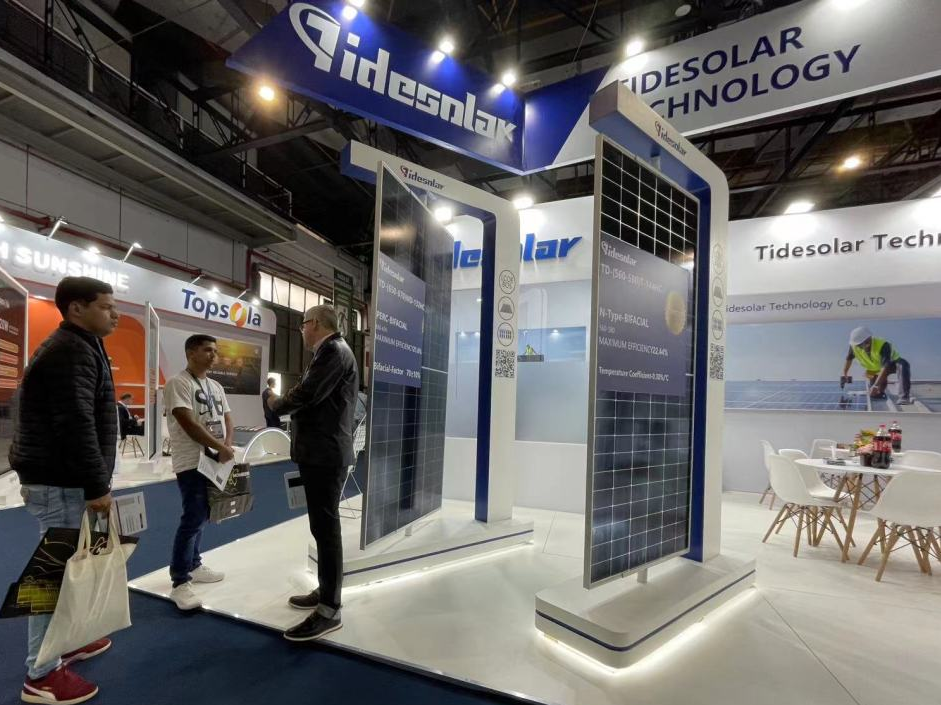 Tidesolar booth number: R7.104, made a grand appearance with its newly upgraded N-type Topcon components.
In this exhibition, Tidesolar exhibited N-topcon series of exhibits. The N-topcon series adopts N-type topcon batteries, half-chip technology, SMBB and other high-efficiency product technologies, and has the characteristics of high efficiency, high reliability, low attenuation and high power generation.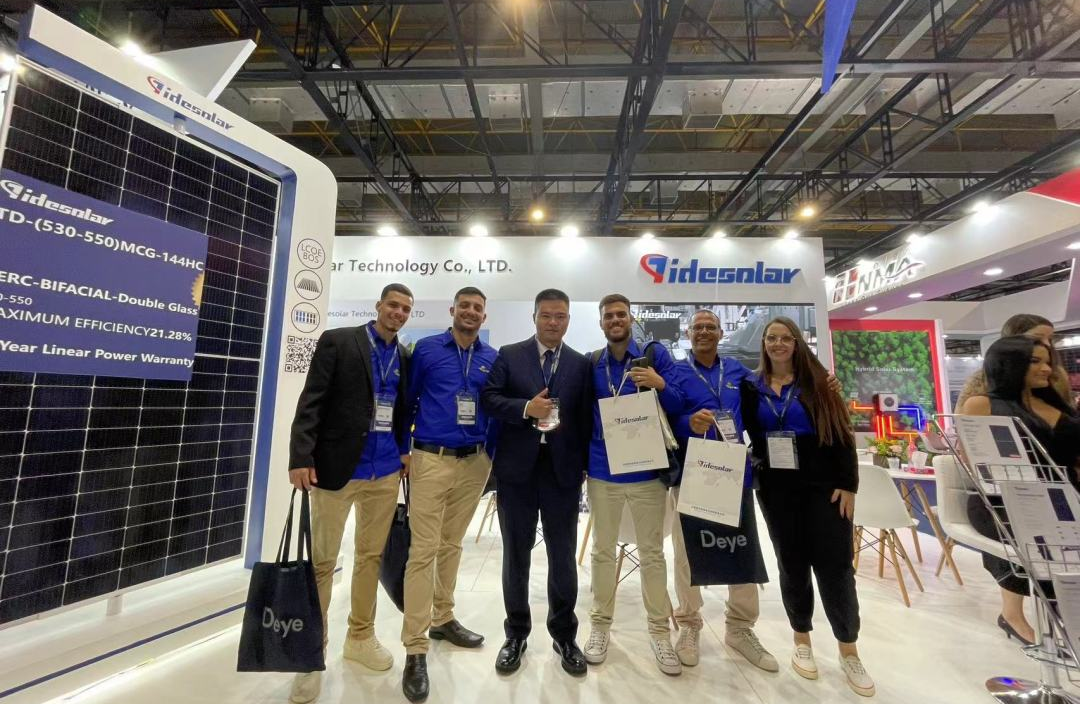 Businesses and governments are recognizing solar energy as a way to combat global warming, reduce carbon dioxide emissions, and improve national energy security.
From the crowds, attention and scale of this exhibition, we can see the rapid development of the photovoltaic industry in the two years since it was stagnated due to the impact of the epidemic. Not only has the market scale expanded significantly, but technology and information have also changed with each passing day.
Tidesolar will also adhere to the concept of "responsibility, quality, and focus", stay rooted in the foundation, continue to expand development, and form a global market layout. Committed to providing better clean energy solutions and providing safer, cleaner and more efficient green energy to global customers.